What is the difference between DBA Insurance and my domestic worker's compensation policy?
In terms of how it is written and how it responds to injuries sustained by employees, it is very similar to domestic workers compensation.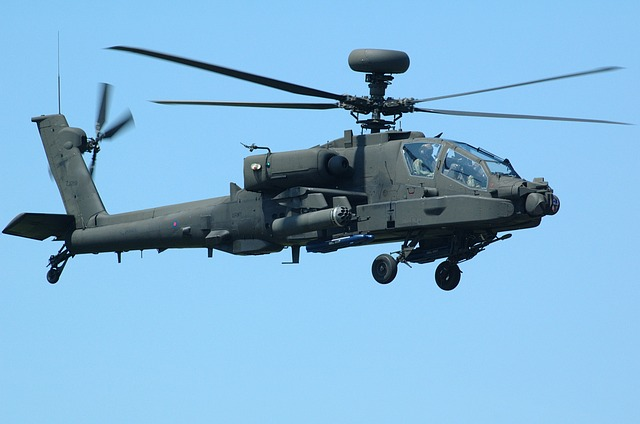 Check out this article for the basics of workers compensation insurance coverage.
The standard workers' compensation will protect your employees while performing duties on US soil. The Defense Base Act (DBA) insurance will protect your employees abroad while performing assigned duties under a US Government contract or similar services.
As an example, you may pay an employee to manage your operations in the US and then pay them to travel abroad with the group to continue working. In this case, payroll from the US would need to be separated from payroll elsewhere – similar to the longshore and harbor workers compensation act.
According to the Defense Base Act, you will be audited (by the issuing insurance company) at the end of the policy term and must provide proof of the actual payroll incurred, not including any disability compensation.
Separating payroll performed overseas from payroll performed domestically can be a tedious accounting task, but it must be done in accordance with the Defense Base Act and the Department of Labor.
Employees are only covered by Defense Base Act insurance when working on overseas construction and service contracts.
There is a common misconception that DBA insurance covers employees both on US soil and abroad, or covers military equipment related to national defense.
Your worker's compensation policy covers you nationally, while a DBA policy covers you internationally. It also covers injured employees, and does not apply to equipment used for military purposes.
The DBA insurance policy, at times, will also cover periods surrounding the actual work, and sometimes even the entire day of an employee, whereas domestic workers compensation policies only cover employees while they are physically on the job. There is a danger zone and a doctrine called "reasonable recreation" that contribute to this.
According to the defense base act, if you send employees to war zones or areas with high civil unrest, you may be required to protect them during their entire stay. This was the case during operation Iraqi Freedom, operation Enduring Freedom and also for some other types of public work contracts.
However, I am not completely clear about the scope of my contract with the Government, US Department or contracting agencies. Or, what happens if my payroll changes throughout the year?
It's great news on this one…we understand government contractors!
The fact that you have been awarded a contract under the defense base act, or are party to a government contract, doesn't mean that you have completely mapped out your needs.
Our company represents several companies that have flexible policies. You simply need to give us an estimate of what your first few months will look like. With the contract maturing, we can adjust the payroll estimates to account for increased activity as the contract matures.
WHERE you send your employees matters greatly.
We need to use an area of the World most likely to be visited in the first few months of your contract.
As you take assignments in different countries or overseas contracts, we will be able to adjust the policy for the United States Government with a global scope.
You should keep in mind that your travel location will affect your defense base act insurance premium.
In addition to knowing what your employees do, we need to know how much they earn on a weekly basis.
Having discussed where and how much you plan to pay your employees, another factor in what you will ultimately pay for DBA insurance is what your employees are physically doing?
A linguist sent into Syria, for example, will be exponentially more expensive than one sent to Germany or the UK. The cost will also vary by host country or home country.
If the work is primarily consulting, you can expect to pay lower premiums.
Likewise, the relative risk and nature of the job will determine the pricing for domestic workers' compensation policies.
Comparatively, physical labor will cost more than clerical/office work.
Your staff's qualifications will also play a role in your rating.
Though perhaps less so than other factors. When other details are unknown, inform the insurance company and agent you are working with about your staff's professional and specific experience or prior experience in the armed forces. This will assist you in the underwriting process.
It is also important to provide information about travel within and around the country, since this can also have a significant impact on defense base act rates. In contrast to unknown travel plans in less developed areas, it is obviously more desirable to have a well-planned travel plan within the countries where you are contracting.
DBA Insurance is here to help.
Contact us and we can begin the underwriting process for your defense base act DBA. The more specific your information (WHO, WHAT, WHERE, WHEN, HOW) the better.
Despite all of the specifics, applying for DBA insurance is relatively painless. Since there are only a few companies nationwide who write DBA insurance, obtaining the coverage is somewhat simplified.
Knowing where your first employees will work and what their specific responsibilities will be will be the hardest part.
In order to determine your needs, you will fill out a brief application.
Contact us today if you have any questions before submitting an official application.
To issue a new policy for dba coverage, we will need a copy of your contract to submit to each insurance carrier. We will often be able to get a cost indication based on your fact chain.
Our DBA insurance application can be accessed by clicking the "Start Here" button to the right.
As soon as we hear from you, we will get you the dba coverage answers you need so you can start working for the appropriate government agency.
US Government contractors must have Defense Base Act (DBA) insurance to stay compliant with the Act. This type of insurance specifically serves non-waived employees working overseas and provides coverage for medical expenses, a portion of the employee's average weekly earnings, evacuation, and death benefits should an employee become severely injured. Established in 1941, the DBA was initially introduced in order to give workers compensation for contractors stationed abroad on military bases.
The cost of DBA insurance depends on a number of details.
These details include total payroll for overseas employees, geographical regions in which the work is performed for a US department, the number of trips planned, the qualifications of the employees, and the transportation plan within the country. For an annual policy, the minimum premium can be anywhere from $4,500 to $10,000.
Workers' compensation insurance is similar to DBA insurance, but it is only available for employers with employees working inside the continental United States.
In addition, Domestic workers' compensation insurance covers employees only when they are physically at work, while DBA insurance can sometimes cover the time surrounding the actual work, and even the entire day of the employee, because of the doctrine of "reasonable recreation" and the "zone of special danger." Legal residents from local countries (local national employees) and from foreign nations (third country nationals) are also covered if they should become an injured employee.
Similar to US Longshore and Harbor Workers Compensation, DBA insurance is flexible and can adjust to changes in payroll throughout the year. Under government contracts, qualifying and reasonably priced DBA policies are a reimbursable cost, so insurance companies are aware of this and offer policies at a fair annual premium. Self insured employers can also provide insurance coverage including DBA benefits, medical treatment, total disability and partial loss for covered employees injured.
In order to determine your rate for Defense Base Act Insurance, you should contact an insurance company or claims administrator and begin the underwriting process. You will need to provide as much information as you can in order to determine your needs. Once you have this information, you will need to complete a brief application to determine the annual cost.
Any US Government contractor working overseas needs to have the right DBA insurance policy.
If your employees or subcontractors should sustain a work injury, it can cover their medical expenses, treatment, medical care from approved medical providers, two thirds of their wages (with living adjustments – subject to a minimum compensation rate), evacuation and death benefits for a surviving spouse or one child, and it can provide you with additional peace of mind. Claims can usually be filed electronically with the district office during work shifts of any American employers providing welfare.
For more information and to get started on the application process, contact us today if you need DBA insurance to cover new employees hired. In many cases, quotes can be authorized immediately and issued on the same day.